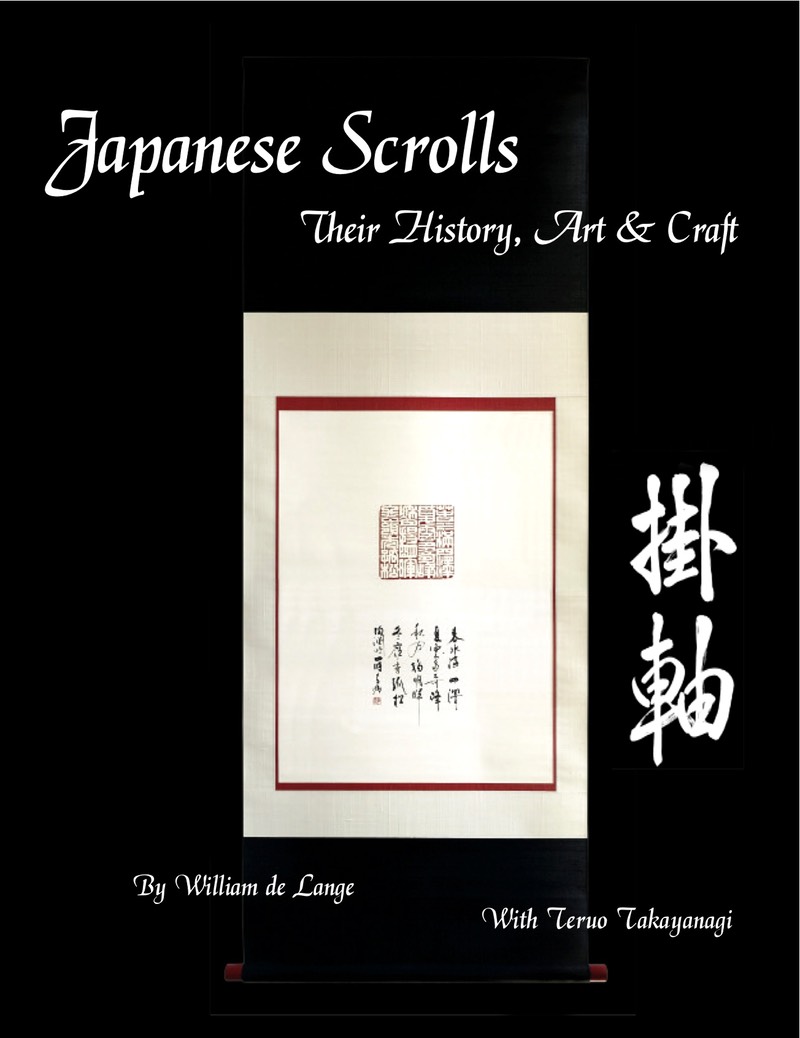 Japanese Scrolls: Their History , Art & Craft
The Japanese scroll, or kakejiku as it is called in Japan, has a history going right back to the Heian Court Period (ad 857–1185). Just as the modern-day craftsman labors with brush and ruler amid the comfort of the family workshop, so the early Japanese scroll mounter toiled away in the shadow of the Imperial palace grounds of the capital amid a vast army of proud artisans that produced all the materials, tools, and ornaments required to meet the many needs of the Heian nobleman and his elaborate entourage.
It is living proof of the scrolls timeless quality that whilst so many other traditional arts and crafts have withered with the centuries, the Japanese art of mounting has managed to adapt itself to new demands and survive the ever changing fads and fashions. So much so that the hanging scroll has become a set feature in the tokonoma, the alcove in traditional Japanese rooms, and continues to inform the design of modern-day interiors.
This is the first work to explore in full scope the history, art, and craft of the Japanese scroll. From its ancient Indian, Tibetan, and Chinese origins, its long Japanese history, through its formats, materials, and usage, down to the fascinating wet-and-dry process by which it is still made—a tradition that has remained virtually unchanged for more than a thousand years.
216 pp, 6 x 9, Hard
305 Maps, images and illustrations
Glossary, lineages, bibliography, index
Japanese arts / Japanese crafts
Published by FLoating World Editions